Hiking and canoe guidebook: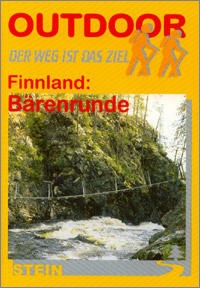 Bear's ring (Karhunkierros) in Northern Finland.

OutdoorHandbücher Band 85
Conrad Stein-Verlag
ISBN 3-89392-385-3

2. Auflage 2004 , 125 Seiten, 10 Karten, 13 farbige Abbildungen, 8
schwarz-weiß Abbildungen
EUR 9,90


Portfolio


Here you see a small choice of pictures taken for the book. You will find more photos in the Portfolio-Section.